METRO SUPPLY COMPANY
A Supplier of Mechanical Insulation Products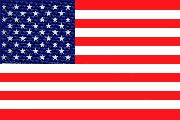 "Insulating New York & New Jersey One

PIPE

at a Time!" ™
CHILDERS ADHESIVES & SEALANTS
ADHESIVES & SEALANTS PRODUCT SELECTION GUIDE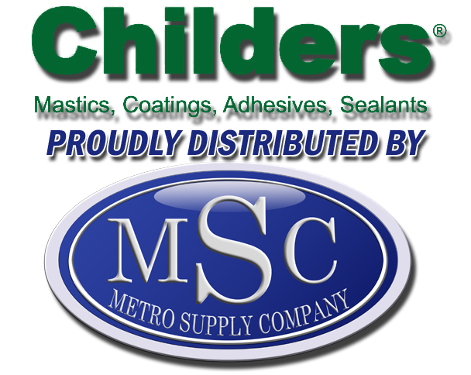 FIBERGLASS & MINERAL WOOL INSULATION


Adhering insulation to tanks, vessels, equipment, ducts

Adhering insulation to itself for piping, fittings

Sealing joints of piping, tanks, vessels, equipment

Lagging / Adhering




Canvas / Glass Cloth

Sealing Laps of ASJ, FSK Vapor Barrier Facings

CP-82 CHIL-STIX
CP-85 CHIL-STIX


CP-82 CHIL-STIX




CP-85 CHIL-STIX

N/A

CP-82 CHIL-STIX




CP-85 CHIL-STIX

PHENOLIC FOAM, POLYURETHANE, & POLYISOCYANURATE INSULATION

Adhering insulation to tanks, vessels, equipment, ducts

Adhering insulation to itself for piping, fittings

Sealing joints of piping, tanks, vessels, equipment

Lagging / Adhering




Canvas / Glass Cloth

Sealing Laps of ASJ, FSK Vapor Barrier Facings

CP-96 CHIL-RENE

CP-70 CHIL-JOINT

CP-50A MV1 CHIL-SEAL




CP-50A HV2 CHIL-SEAL

CP-82 CHIL-STIX




CP-85 CHIL-STIX

EXTRUDED AND EXPANDED POLYSTYRENE INSULATIONS (FOAMULAR / EPS BOARD)

Adhering insulation to tanks, vessels, equipment, ducts

Adhering insulation to itself for piping, fittings

Sealing joints of piping, tanks, vessels, equipment

Lagging / Adhering
Canvas / Glass Cloth

Sealing Laps of ASJ, FSK Vapor Barrier Facings

CP-96 CHIL-RENE

CP-96 CHIL-RENE

CP-70 CHIL-JOINT

CP-50A MV1 CHIL-SEAL
CP-50A HV2 CHIL-SEAL

N/A

CALCIUM SILICATE AND PERLITE INSULATIONS
Adhering insulation to tanks, vessels, equipment, ducts
Adhering insulation to itself for piping, fittings
Sealing joints of piping, tanks, vessels, equipment
Lagging / Adhering
Canvas / Glass Cloth
Sealing Laps of ASJ, FSK Vapor Barrier Facings

CP-97 FIBROUS ADHESIVE

CP-97 FIBROUS ADHESIVE

N/A

CP-50A MV1 CHIL-SEAL




CP-50A HV2 CHIL-SEAL

N/A
CHILDERS CP-33 CHIL-OUT
INDOOR & OUTDOOR WATER BASED VAPOR RETARDER COATING


DESCRIPTION:
Childers CP-33 is a water-based vapor retarder coating for insulation on interior and exterior, low temperature and some dual temperature applications such as chilled water and refrigerated pipe lines, HVAC ducts and low temperature equipment. It is fast drying and forms a tough, flexible dry film which protects insulated surfaces and helps retard the flow of vapor through an insulation system. It has a smooth, creamy consistency that spreads easily and can be applied in a relatively heavy coating or brushed out into a thin, smooth film.


USES:
Childers CP-33 can be used on most types of thermal insulations in both cold and dual temperature service. It is used to vapor seal the seams, overlaps and punctures from pins and staples in FSK, ASJ, white paper and polyester vapor barrier facings on insulation boards, duct wrap and pipe covering. It may also be used to seal cut ends of insulation to prevent moisture ingress and fiber release. It is compatible with fiber glass, mineral fiber, cellular glass, polyisocyanurate, polyurethane, polystyrene, phenolic, rubber foam and other insulations.

COLOR:
White

SERVICE TEMPERATURE RANGE:
-20ºF to 190ºF

APPLICATION & STORAGE TEMPERATURE RANGE:
40ºF to 100ºF

DRYING TIME:
To Touch -- 3 Hours
Through -- 24 Hours

COVERAGE:
4 U.S. gal. / 100 sf

CLEAN-UP:
Warm, soapy water while coating is still wet.

WATER VAPOR PERMEANCE (ASTM F-1249)
0.15 Perms @ 28 mils Dry film thickness. Tested at 100ºF, 90% RH
0.07 Perms @ 41 mils DFT. Tested at 70ºF, 50% RH.

SURFACE BURNING CHARACTERISTICS ASTM E-84
Flame Spread 5
Smoke Developed 0
---
CHILDERS CP-35 CHIL-PERM WB
INDOOR & OUTDOOR WATER BASED VAPOR RETARDER COATING


DESCRIPTION:
Childers CHIL-PERM WB CP-35 is an effective, high performance, water based, vapor retarder coating designed for all interior and exterior, low temperature and some dual temperature applications. It is fast drying and forms a tough, flexible dry film which retards the flow of vapor through an insulation system. It looks heavy, but spreads easily. It can be applied in a relatively heavy film or brushed out into a thin, smooth film.


USES:
Childers CHIL-PERM WB CP-35 is effective on all types of thermal insulations in both cold and dual temperature service. As a vapor retarder coating, it is safely used to vapor seal fittings, piping, and equipment insulated with mineral fiber, cellular glass, polyisocyanurate, polyurethane, polystyrene, phenolic, and even open cell polyethylene foams. It may also be used to seal the joints of foil-faced boards and other factory vapor sealed insulation materials, (test before using for this application) as well as to seal punctures from pins and staples in vapor barrier facing materials.


COLOR:
White

SERVICE TEMPERATURE RANGE:
-20ºF to 190ºF

APPLICATION & STORAGE TEMPERATURE RANGE:
50ºF to 100ºF

DRYING TIME:
To Touch--3 Hours
Through--24-36 Hours

COVERAGE:
4 to 6 U.S. gal./100 sf

CLEAN-UP:
Warm, soapy water while coating is still wet.

WATER VAPOR PERMEANCE ASTM F-1249
0.09 Perms (0.06 metric perms) @ 55 mils Dry film thickness. Tested at 73ºF, 50% RH

SURFACE BURNING CHARACTERISTICS ASTM E-84
Flame Spread 0
Smoke Developed 0
---
CHILDERS CP-38 CHIL-LOW
VAPOR RETARDER


DESCRIPTION:
Childers CP-38 is a water-based, high solids, flexible, vapor retarder coating for use over many types of thermal insulation including polystyrene foam. It can also be used over dry concrete and insulating cement to provide a vapor retarder coating.

Childers CP-38 is formulated for indoor and outdoor commercial use and light duty industrial use. It is UV resistant and has a mild latex "paint type" odor. CP-38 is designed for use on pipes, vessels, ducts and equipment operating at cryogenic up to ambient temperatures. It is non-flammable in the wet state and fire resistive when dry.

Childers CP-38 is ideal for use over ASJ, FRK and FSK jackets and board facings to give a vapor retarding seal at joints, laps and over staples and weld pin punctures. It can also be used as a duct board closure sealant.

COLOR:
White

SERVICE TEMPERATURE LIMITS:
-20°F to 180°F

DRYING TIME:
To Touch–4 hours
Through–24 hours

COVERAGE:
4 gallons/100 sf

WATER VAPOR PERMEANCE:
ASTM E 96 Procedure B, 0.01 perms at 43 mils dry.
ASTM F 1249, 0.08 perms at 37 mils dry. Tested at 100ºF and 90% RH.

WET FLAMMABILITY:
Flash Point: None to boiling, 212°F

SURFACE BURNING CHARACTERISTICS (ASTM E-84)
Flame Spread 15
Smoke Develop 30
---
CHILDERS CP-50A MV1 CHIL-SEAL
COMBINATION COATING AND ADHESIVE FOR FINISHING AND ADHERING CANVAS AND OTHER LAGGING CLOTHS OVER THERMAL INSULATION


DESCRIPTION:
Childers CHIL-SEAL CP-50A MV1 Coating is a white coating which is also an excellent adhesive. It brushes easily and yet forms a tough film even over surfaces such as glass cloth or canvas. Being a water based material, it is safe to use; it does not attack plastic foams or other adhesives. Brushes and tools are easily cleaned with water. CHILSEAL CP-50A MV1 Coating is fire resistive. It is also available in Marine Grade (CP-50A HV2 Coating), which meets MIL-A-3316 specification and USCG 164.012.


USES:
CHIL-SEAL CP-50A MV1 Coating is used for adhering fabrics such as
glass cloth, canvas (up to 8 oz.) and brattice cloth to many insulated
surfaces such as round and rectangular duct work and equipment. It is also used for adhering the laps of these fabrics as well as some woven glass cloths on pipe insulation. CHIL-SEAL CP-50A MV1 Coating is used as a coating over all of the above mentioned fabrics and also finds use as a coating over plastic foam materials such as polystyrene. CHIL-SEAL CP-50A MV1 Coating can be brushed on the joints of duct liner insulation to help prevent air erosion of the glass fiber.

COLOR:
White

SERVICE TEMPERATURE RANGE:
-20ºF to 180ºF

APPLICATION TEMPERATURE RANGE:
40ºF to 100ºF

DRYING TIME:
To Touch–3 hours
Through -12 to 36 hours

COVERAGE:
1.0-1.25 U.S. Gal./100 sf per coat on canvas.
1.25-2.50 U.S. Gal./100 sf per coat on brattice cloth.
1.0 U.S. Gal./100 sf per coat on smooth dense surfaces.

CLEAN-UP:
Warm, soapy water (wet) Mineral Spirits (dry)

WATER VAPOR PERMEANCE:
ASTM F 1249, 0.07 perms at 27 mils dry. Tested at 100ºF and 90% RH.

SURFACE BURNING CHARACTERISTICS (ASTM E-84, U.L.
TUNNEL TEST)
Flame Spread 10
Smoke Develop 0
---
CHILDERS CP-50A HV2 CHIL-SEAL
HIGH VISCOSITY COATING AND ADHESIVE FOR FINISHING AND ADHERING CANVAS AND OTHER LAGGING CLOTHS OVER THERMAL INSULATION


Meets Military Specification MIL-A-3316C, Class 1, Grade A


DESCRIPTION:
Childers CHIL-SEAL CP-50A HV2 Coating is a high viscosity white coating of heavy cream-like consistency which is also an excellent adhesive. It brushes easily and yet forms a tough film even over surfaces such as glass cloth or canvas. Being a water based material, it is safe to use; it does not attack plastic foams or other adhesives. Brushes and tools are easily cleaned with water.

USES:
CHIL-SEAL CP-50A HV2 coating is used for adhering fabrics such as glass cloth, canvas (up to 8 oz.) and brattice cloth to many insulated surfaces such as round and rectangular duct work and equipment. It is also used for adhering the laps of these fabrics as well as some woven glass cloths on pipe insulation. CHIL-SEAL CP-50A HV2 Coating is used as a coating over all of the above mentioned fabrics and also finds use as a coating over plastic foam materials such as polystyrene. CHIL-SEAL CP-50A HV2 Coating can be brushed on the joints of duct liner insulation to help prevent air erosion of the glass fiber.

COLORS:
White

SERVICE TEMPERATURE RANGE:
-20ºF to 180ºF

APPLICATION TEMPERATURE RANGE:
40ºF to 100ºF

DRYING TIME:
Touch—2 Hours
Through —12 to 36 Hours

COVERAGE:
1.0-1.25 U.S. Gal./100 sf per coat on canvas.
1.25-2.50 U.S. Gal./100 sf per coat on brattice cloth.
1.0 U.S. Gal./100 sf per coat on smooth dense surfaces.

CLEAN-UP:
Warm, soapy water (wet) Mineral Spirits (dry)

WATER VAPOR PERMEANCE ASTM E-96
1.0 perms (Procedure B)

---
CHILDERS CP-56 CHIL-SPRAY WB
SPRAYABLE, WATER BASED PRESSURE SENSITIVE INSULATION ADHESIVE

DESCRIPTION:
Childers CHIL-SPRAY WB CP-56 is a fast tacking, adhesive specifically designed for application using conventional spray equipment. It aggressively bonds to any surface to which it is applied. The adhesive provides a tacky, permanently pressure sensitive film, which increases in strength with aging and resists creep.

USES:
CHIL-SPRAY CP-56 adhesive is used to bond lightweight insulation materials, including polystyrene, to duct work, and in equipment such as air conditioners, furnaces, or wherever insulation is bonded to metal. It is an excellent choice for bonding FSK and ASJ facings to board stock, blanket and piper covering insulation. CHIL-SPRAY CP-56 adhesive is also used to bond such porous and lightweight materials as cork, cardboard and paper. It may also be used in any application where a permanently tacky adhesive is required.

COLOR:
Cream

SERVICE TEMPERATURE RANGE:
-30ºF to 160ºF

APPLICATION TEMPERATURE RANGE:
40ºF to 100ºF

BONDING TIME:
5 to 60 minutes

COVERAGE:
For Insulation Attachment:
600-1000 sq. ft/U.S. Gallon
(adhesive applied to metal)

CLEAN-UP:
Warm, soapy water (wet), Mineral Spirits (dry)

---
CHILDERS CP-70 CHIL-JOINT
FLEXIBLE JOINT SEALANT, FLASHING COMPOUND
AND VAPOR SEAL


DESCRIPTION:
Childers CHIL-JOINT CP-70 is a non-shrinking, permanently flexible, economical sealant for applications with all types of low temperature, dual temperature, and some high temperature insulation systems.

USES:
CHIL-JOINT CP-70 Sealant is used to vapor seal and act as an expansion joint in the joints of cellular glass and cellular plastic insulations. It will not attack even polystyrene insulations and remains flexible and functional through a wide temperature range. CHIL-JOINT CP-70 Sealant has good resistance to elevated temperatures, and it is recommended as an expansion joint material up to 300ºF. It is an excellent water seal, vapor seal and expansion joint material, and is suggested as a joint sealant for all metal jacketing systems.

COLOR:
Gray

SERVICE TEMPERATURE RANGE:
-100ºF to 300ºF

APPLICATION TEMPERATURE RANGE:
40ºF to 100ºF

DRYING TIME:
Non-Drying: Skins over in 24 hours

FLASH POINT:
142ºF

COVERAGE:
For Joint: 1" x 1/16" = 1 U.S. gal. for 308 lin. ft.
125 lin. ft. per 10.5 oz. tube for 1/8" bead

COMBUSTIBILITY:
Combustible. Flame spread and fuel contribution negligible when used as sealant in 1/8 in. wide joints of incombustible insulation.

CLEAN-UP:
Mineral spirits

WATER VAPOR PERMEANCE:
ASTM F-1249, 0.06 perm (0.04 metric perm) tested
in 1/8" film at 100ºF and 90%RH

---
CHILDERS CP-79 CHIL-LASTIC
HIGH TEMPERATURE ASPHALT SEALANT AND COATING

DESCRIPTION:
Childers CHIL-LASTIC CP-79 is a multi-purpose high temperature sealant and coating. It is applied by trowel over all types of thermal insulations. Do not use in conjunction with polystyrene. Being an asphalt based coating, CHIL-LASTIC CP-79 forms a tough, durable, heavy film when applied. It can be used at elevated temperatures. CHIL-LASTIC CP-79 sealant/coating should be allowed to cure at ambient temperature with thorough ventilation before hot lines, vessels, or tanks are put into operation. Failure to do so may increase the possibility of residual solvent boiling out of the film.

USES:
CHIL-LASTIC CP-79 sealant/coating is used as flashing material in the sealing of boiler settings to prevent air infiltration. It is also used in refractory applications.

COLOR:
Black

SERVICE TEMPERATURE RANGE:
-75ºF to 350ºF

APPLICATION TEMPERATURE RANGE:
50ºF to 100ºF

DRYING TIME:
Touch - 4-8 hours
Through - 14 days

COVERAGE:
CP-79-T 8 gallons per 100 sf
0.128" wet film thickness.
CP-79-S 10 gallons per 100 sf
0.160" wet film thickness

FLASH POINT:
Over 100ºF

VAPOR PERMEABILITY:
0.01 grains/hour/sq. ft./in. (Perm)

CLEAN-UP:
Mineral Spirits

---
CHILDERS CP-82 CHIL-STIX FRN ADHESIVE
FIRE RESISTIVE, NON-FLAMMABLE NEOPRENE BASE CONTACT
ADHESIVE FOR VAPOR BARRIER LAPS AND INSULATIONS

DESCRIPTION:
Childers Chil-Stix FRN CP-82 is a neoprene based contact adhesive with exceptional bond strength. It is non-flammable in the wet state and meets the performance requirements of Military Specification MIL-A-3316C, Class 2, Grade A.

USES:
Childers CHIL-STIX FRN CP-82 adhesive is ideal for adhering many types of insulations such as fibrous glass, laminated scrims, foils, many plastic films, and various foams, both flexible and rigid. The solvents in this adhesive will attack polystyrene foams and may attack certain other plastic foams, plastic films, and plastic laminates. CHIL-STIX FRN CP-82 adhesive effectively adheres the laps of most types of vapor barrier jackets. Because of its superior contact properties it finds many uses both inside and outside of the insulation industry.


COLOR:
Light tan

SERVICE TEMPERATURE RANGE:
-30ºF to 200ºF

APPLICATION TEMPERATURE RANGE:
40ºF to 100ºF

BONDING TIME:
0 to 5 minutes - 1 surface
20 minutes to 1 hour - contact

COVERAGE:
150 to 250 sf / gallon
For Sealing 2" wide Laps:
600 to 750 linear feet / gallon

CLEAN-UP:
Chlorinated Solvents or Xylene
---
CHILDERS CP-85 CHIL-STIX ADHESIVE
QUICK SETTING RUBBER ADHESIVE FOR FLEXIBLE BLANKET INSULATIONS AND VAPOR BARRIER FACINGS

DESCRIPTION:
Childers CHIL-STIX CP-85 adhesive is a fast drying rubber based adhesive with quick initial grab. It remains permanently flexible.

USES:
Childers CP-85 adhesive adheres low density fibrous glass insulations, some plastic foams, and other light density materials to sheet metal surfaces such as galvanized steel and aluminum. It may be used to bond many facings and fabrics to each other and to a variety of substrates. CHIL-STIX CP-85 adhesive is used for adhering to laps of vapor barrier jackets and facings.

COLOR:
Clear Amber

SERVICE TEMPERATURE RANGE:
-20ºF to 200ºF

APPLICATION TEMPERATURE RANGE:
40ºF to 100ºF

BONDING TIME:
For Insulation Attachment: 0 to 10 minutes
For Lap Sealing: 2 to 10 minutes

COVERAGE:
For Insulation Attachment:
200 to 250 sf / gallon
(Adhesive applied to metal)
For Sealing 2" wide Laps:
500 to 600 linear feet / gallon

CLEAN-UP:
Chlorinated Solvents or Mineral spirits

---
CHILDERS CP-96 CHIL-RENE ADHESIVE
HIGH STRENGTH POLYSTYRENE AND POLYURETANE ADHESIVE

DESCRIPTION:
Childers CHIL-RENETM CP-96 is high strength solvent based fast grab synthetic rubber and resin adhesive specifically designed to adhere extruded and expanded rigid polystyrene and all urethane insulations to themselves and to other porous and non-porous substrates. It exhibits good initial tack and sets up quickly.


USES:
Childers CHIL-RENE CP-96 adhesive is used to bond polystyrene and polyurethane to itself and other structural surfaces including aluminum, stainless steel, galvanized steel, concrete block, ceramic tile, masonry, drywall, wood, and gypsum board. It may also be used to adhere semirigid fiberglass insulation to a substrate. When bonding insulation to surfaces other than those listed above, a small test patch is recommended to assure compatibility. CHIL-RENE CP-96 adhesive is not recommended when impervious surfaces need to be bonded together.


COLOR:
Light Tan

SERVICE TEMPERATURE RANGE:
-20ºF to 180ºF

APPLICATION TEMPERATURE RANGE:
40ºF to 100ºF

BONDING TIME:
1 to 10 minutes.

COVERAGE:
60 sf/gal - Trowel

CLEAN-UP:
Mineral Spirits or Chlorinated Solvents

FLAMMABILITY:
FLAMMABLE in the wet state

---
CHILDERS CP-97 FIBROUS ADHESIVE
NON-FLAMMABLE QUICK SETTING ADHESIVE FOR CALCIUM SILICATE AND OTHER INSULATIONS

DESCRIPTION:
Childers FIBROUS ADHESIVE CP-97 is a sodium silicate base adhesive of exceptional strength. It is non-flammable in the wet state and is totally incombustible in the dry state.

USES:
Childers CP-97 is used to bond dense thermal insulations such as calcium silicate and expanded perlite to itself and to non-porous surfaces. Primed or painted metal surfaces should be tested for compatibility with FIBROUS ADHESIVE CP-97 prior to use. It will also effectively adhere other 'hard to hold' materials. Because of its sodium silicate base, this product is not recommended for use with glass fiber or other alkali sensitive insulations.


COLOR:
Gray

SERVICE TEMPERATURE RANGE:
40ºF to 850ºF

APPLICATION TEMPERATURE RANGE:
40ºF to 100ºF

BONDING TIME:
0 TO 5 minutes

DRYING TIME:
1 hour

COVERAGE:
2.5-3.0 gallons / 100 sf

DRY COMBUSTIBILITY:
Incombustible

CLEAN-UP:
Warm soapy water.
---