METRO SUPPLY COMPANY
A Supplier of Mechanical Insulation Products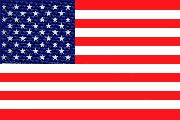 "Insulating New York & New Jersey One

PIPE

at a Time!" ™
OWENS CORNING MECHANICAL INSULATION PRODUCT LINE
METRO SUPPLY COMPANY IS THE STOCKING DISTRIBUTOR OF ALL OWENS CORNING
MECHANICAL INSULATION PRODUCTS IN NEW YORK & NEW JERSEY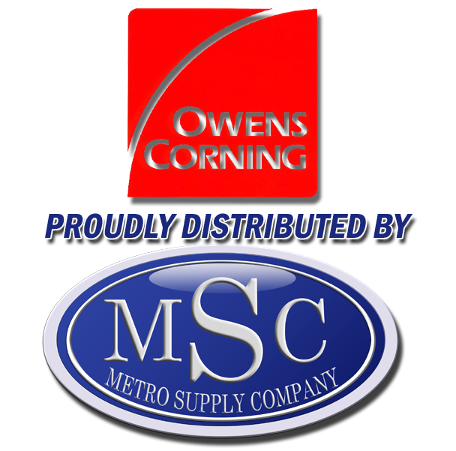 OWENS CORNING FIBERGLASS INSULATION PRODUCT LINE
Owens Corning is the world's most recognizable and largest manufacturer of fiberglass insulation products. Owens Corning has the widest selection of insulation products from thermal to acoustical insulation materials.

Fiberglas Pipe Insulation ASJ MAX is used as thermal insulation on cold and hot piping up to 1000F. Most commonly used on steam, hot and cold water, and chilled liquid piping. Jacketing is ASJ Max which is a poylmer coated reinforced white jacketing system.


Pipe Sizes from 1/2" to 36"
Thickness from 1/2" to 5"

more

VaporWick Pipe Insulation is used to insulate cold water / chilled liquid piping that has a tendency to condensate. VaporWick has a built in evaporation system to prvent excess condensation that can cause water damage and mold growth.


Eliminates Condensation Issues

more

700 Series Fiberglass Board is used as thermal insulation on HVAC heating and cooling duct work. 700 Board is also used for acoustical applications for absorbing unwanted noise.


Plain / ASJ / FRK Facings
Light to Heavy Densities
Thickness from 1" to 4"

more

QuietR Fiberglass Duct Wrap is used to insulate HVAC heating and cooling duct work. Duct Wrap is most commonly used on interior ducts.


Multiple Thicknesses Available
Multiple Densities Available

more

| | | |
| --- | --- | --- |
| | OWENS CORNING FIBERGLAS PIPE INSULATION | |
| | OWENS CORNING VAPORWICK PIPE INSULATION | |
| | OWENS CORNING 700 SERIES BOARD | |
| | OWENS CORNING QUIETR DUCT WRAP | |
| | OWENS CORNING QUIETR DUCT LINER | |
| | OWENS CORNING EVOLUTION PIPE INSULATION | |
| | OWENS CORNING SPIRAL DUCT INSULATION | |
| | OWENS CORNING FIBERGLASS DUCT BOARD | |
| | OWENS CORNING ACOUSTICAL PRODUCTS | |

QuietR Fiberglass Duct Liner is used to insulate HVAC heating and cooling ducts internally for thermal and acoustics.


Thickness from 1/2" to 2"
Superior Airstream Mat Facing

more
---
OWENS CORNING FIBERGLASS PIPE INSULATION

DESCRIPTION: Owens Corning Fiberglas pipe insulations are molded of heavy density resin bonded inorganic glass fibers. These one-piece, 36" long, hinged sections are opened, placed over the pipe, closed and secured by means specific to the type as described below. ASJ MAX Fiberglas Pipe Insulation is jacketed with apolymer coated smooth, reinforced, wrinkleresistant all-service (ASJ) vapor retarder jacket. Factory applied double pressure sensitive adhesive closure provides positive mechanical and vapor sealing of the longitudinal jacket seam. Pressure sensitive butt strip seals complete the positive closure. Available in the most popular sizes.

ASJ MAX / ASJ SSLII

USES: Insulation of hot, cold, concealed and exposed piping operating at temperatures from 0°F to 1000°F in commercial buildings, industrial facilities and process or power plants.
OWENS CORNING EVOLUTION FIBERGLASS PIPE INSULATION

Evolution Pipe Covering Advantages:


Does not support mold growth and is impervious to moisture. This can help improve indoor air quality.
It's more than 3x tougher than standard ASJ. Therefore, it better resists job site abuse and maintains a superior finished appearance to reduce callbacks.
The facing is cleanable, accepts mastic, can be painted for color-coding and has an appearance that is compatible with standard ASJ.
All sizes have the SSL II® Positive Closure System, which eliminates the need to staple and promotes job site productivity.
OWENS CORNING VAPORWICK FIBERGLASS PIPE INSULATION
"Your Solution to Condensation Management"

Owens Corning VaporWick® Pipe Insulation is an innovative new insulation product designed specifically for below-ambient temperature applications in severe hot/humid operating environments. The heart of the system is a wick material that transports condensed water to the outside of the system for evaporation to the atmospheer. The wick keeps the fiberglass insulation d, ry preventing dripping and allowing the insulation to perform effectively over the life of the project.



VaporWick insulation is specially designed to manage condensed water from below-ambient-temperature pipe systems.




Helps prevent mold growth and reduces water staining which can affect building appearance.


Our innovative wicking system moves condensed water outside of the system for evaporation.





Helps keep insulation dry, resulting in improved thermal performance throughout the life of the system.





Materials have passed the standard ASTM C 1338 test for fungi resistance.





Applications include new and retrofit projects -- with no need to shut down the system.





VaporWick Insulation comes backed by a standard 20-year warranty* and a competitive fire rating of 25/50.





VaporWick meets GREENGUARD Children & Schools Certification requirements
| | | |
| --- | --- | --- |
| | | |
| | | |
| | | |

OWENS CORNING 700 SERIES FIBERGLASS BOARD INSULATION

DESCRIPTION: These insulations are made of inorganic glass fibers with a thermosetting resin binder and formed into flexible, semi-rigid or rigid rectangular boards of varying densities. Types 703, 704 and 705 are available with factory-applied FRK or ASJ facings. Both facings are vapor retarders and provide a neat, finished appearance in mechanical applications.

USES: 701, 702, 711 – Lightweight, resilient, flexible insulation in sheet form, used on vessels with irregular surfaces where an exterior finish will be supported mechanically. 703, 704 – Semi-rigidboards for use on equipment, vessels and air conditioning ductwork. 705 – A high strength rigid board for use on chillers, hot and cold equipment, and heating and air conditioning ductwork where high abuse resistance and good appearance are required. 707 – For use in acoustical wall panels and specialized ceiling applications.

AVAILABILITY: Fiberglas® 700 Series Insulations areavailable in standard 24"x48" boards in thicknesses from1" to 4" in 1/2" increments. Maximum thickness, Type 705, is 3".



OWENS CORNING SOFTR FIBERGLASS DUCTWRAP

DESCRIPTION: SOFTR All Service Fiber Glass Duct Wrap is a blanket of glass fiber insulation factory-laminated to FRK vapor retarder facing. A 2" (50mm) stapling and taping flange is provided on one edge. This product is designed to meet existing performance standards such as NFPA 90A and 90B and other model building and energy codes.

USES: SOFTR All Service Fiber Glass Duct Wrap is used for external insulation of commercial and residential heating, air conditioning and dual temperature ducts operating at temperatures from 40°F (4°C) to 250°F (121°C). This insulation, when applied in accordance with installation instructions, will provide the "installed R-value" as published for the product and printed on the facing, assuring specified in-place thermal performance and condensation control.
OWENS CORNING ACOUSTICR DUCT LINER (ROTARY / TEXTILE)

Owens Corning QuietR AcousticR Duct Liner is manufactured using a rotary process and designed to enhance indoor environmental quality. When installed inside metal duct systems, AcousticR Duct Liner helps absorb building noise transmitted through sheet metal ducts, reduces duct leakage and minimizes heat loss common in duct systems.

FEATURES & BENEFITS:

Absorbs noise within sheet metal ducts
Contributes to indoor comfort by lowering heat loss or gain through duct walls
Bacterial and fungal growth resistant
Assured thermal performance
OWENS CORNING ACOUSTITEX DUCT LINER

Owens Corning QuietR® AcoustiTEX® Duct Liner is a bonded blanket of glass fibers designed to be installed inside sheet metal ductwork and plenums with metal fasteners and adhesives.

FEATURES & BENEFITS:

Enhances indoor comfort and more
Easy fabrication
Clean cutting
Comfortable handling
Lasting performance
Discreet appearance
Virtually damage-proof construction
Bacteria and fungi protection
Code compliance
OWENS CORNING SPIRAL DUCT LINER

FEATURES & BENEFITS:

Lowers heat loss or gain through duct walls
Acoustically efficient
Thermally effective
Cleanable surface
Meets fire resistance codes
Bacterial and fungal growth resistance
OWENS CORNING QUIETR DUCT BOARD


FEATURES & BENEFITS:

Durable airstream surface
Protected by an EPA registered biocide
Air velocities up to 6,000 fpm
Outstanding thermal performance
Acoustically efficient at absorbing noise
Easy to fabricate and install
Virtually eliminates air leakage
Code compliance