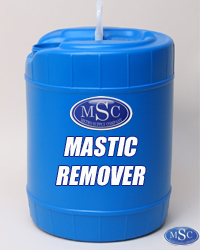 MSC MASTIC REMOVERS
MSC Mastic Removers are used to ease the removal of both black asphalt mastic and solvent based bastics found after pulling up asbestos or vinyl tiled flooring (VAT and VCT floor tiles).
TYPES: LOW ODOR / NO ODOR / SOY BASED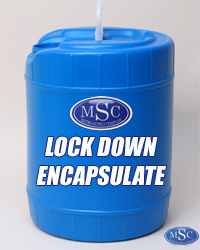 MSC LOCK DOWN ENCAPSULATE
MSC Lock Down is sprayed or brushed onto piping or other surfaces that asbestos material was removed. Lock Down will encapsulate any remaining fibers left on the surface and will ensure final air clearance testing.
COLORS: WHITE / BLUE TINT / CLEAR
APPLICATIONS: SPRAY / BRUSH GRADE