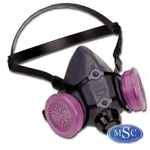 NORTH HALF FACE MASK
Low maintenance dual cartridge elastomeric half mask facepiece (shown with P100 cartridges). Made of extremely soft non-allergenic elastomer. Contoured sealing flange eliminates discomfort caused by pressure points on facial nerves. Low dead air space, limits re-breathing of exhaled air.
SIZE: MEDIUM OR LARGE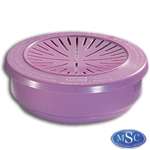 NORTH P100 FILTERS
North P100 Filters are used with the North Half Face Mask. North P100 filters are particulate hepa filters that have 99.97% Minimum Filter Efficiency.
SOLD BY PIECE OR CARTON (144 filters/carton)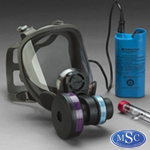 3M POWERFLOW POWERED AIR PURIFIER
This PAPR can be used for asbestos, lead, and other hazardous particles, dusts, fumes, and radio nuclides. This mask features a positive pressure, constant flow motor with hepa filter and rechargeable battery pack. Battery life is 8 hours of continuous use.
FILTER: 3M SP3 Filters
REPLACEMENT PARTS: Mask / Battery / Blower / Air Meter