TECHLITE MELAMINE FOAM INSULATION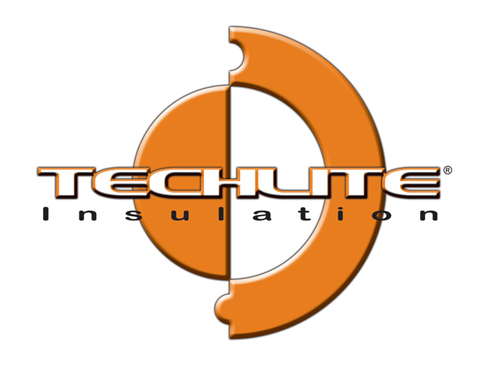 TECHLITE PLAIN 79

TechLite 79 Series is a lightweight, open cell melamine foam insulation developed as a non-fibrous alternative to traditional insulation systems. This high performance insulation has a wide temperature range, low smoke and flame properties and is available in several sizes and shapes including preformed pipe insulation and fittings, flat sheets, die cut parts, and custom cut v-grooved sheets to wrap around large cylindrical surfaces. Custom shapes and profiles are available by request.

TechLite foam is easily trimmed, cut, and sliced in the field reducing installation time compared to many other insulation materials. In addition to providing excellent insulation properties, TechLite Insulation also provides outstanding acoustical performance. 79 plain foam is also available with a variety of factory applied jacketing.
APPLICATIONS:

Complete Pipe/Tube Insulation Systems
Tanks & Vessels
Clean Rooms

BENEFITS:

Non-Fibrous Insulation
Works with Field Applied Jackets
Noise Reduction
TECHLITE ASJ 79

TechLite 79 ASJ Series pipe insulation is an all service, high-performance insulation system developed specifically for the insulation contractor. This system provides the contractor with a lightweight, non-fibrous insulation material that is easy to fabricate and can be installed very efficiently.

When properly installed, TechLite ASJ 79 Series is an economical insulation system that can be used in place of conventional insulation materials. This system is also the best candidate for a secondary metal or plastic lagging, as the ASJ will provide only a simple protection against abuse. The "All Service Jacket" System uses a paper/foil/scrim vapor barrier jacket that is permanently laminated to the TechLite Insulation and should not be exposed to wash-downs.
APPLICATIONS:

Indoor Use Only
Commercial Facilities
Institutional and Industrial Facilities

BENEFITS:

Non-Fibrous Insulation
Works with Field Applied Jackets
Noise Reduction
TECHLITE PRE-FORMED FITTINGS

TechLite fitting insulation inserts are available in preformed or diaper form. The preformed inserts are precision ground to provide a good fit within the pipe tolerances. The diapers are conditioned at the factory to allow added flexibility to the TechLite. Fabricated from high temperature melamine foam, the fittings have a service temperature of -150°F to +400°F. White or color coded low smoke 20 mil PVC fitting covers are shipped with the fitting insulation inserts. The PVC covers are UV inhibited and resistant to harsh weather conditions and many chemicals.
AVAILABLE FITTINGS:

90°s, 45°, Tee/Valves
Flanges
Victaulics®
TECHLITE 379 SERIES

TechLite 379 Series insulation is a heavy-duty insulation developed for demanding environments. 379 Series can handle mechanical abuse and harsh U.V. conditions.

The 379 System uses a high-strength, flexible PVC/fabric composite exterior jacket that is permanently laminated to the Techlite insulation. The jacket is a UV stabilized, flexible PVC reinforced with polyester fibers providing exceptional strength and tear resistance while remaining flexible; enabling it to be impacted and return to its original shape while retaining its vapor barrier.

TechLite 379 series is available as pipe insulation, flat sheet, and v-grooved sheets to wrap tanks, ducts, and large storage vessels.

In addition, several colors are available from the factory eliminating the need to paint after installing.
APPLICATIONS:

Heavy-duty Indoor and Outdoor Use
Chemical and industrial plants
Tanks and vessels
Roof piping
Solar piping

BENEFITS:

Highly Resilient
Absorbes Impacts
Maintains Vapor Barrier
Color Coded Jacketing
TECHLITE 879 SERIES

TechLite 879 Series pipe insulation is a sanitary insulation system developed for clean rooms and food processing environments. 879 Series has excellent antibacterial and wash-down properties.

The mirror smooth finish not only works well but also looks the part in all clean/food environments, providing years of clean and sanitary service. The hard, gloss surface never needs painting. The TechLite 879 Series is the best high performance insulation system for the food processing and clean room environment.

This high performance system uses a smooth semi-rigid PVC exterior jacket that is permanently laminated to the TechLite insulation.
APPLICATIONS:

Sanitary/Food Processing
Pharmaceutical
Bio-Pharma
Clean-Room
Indoor use only

BENEFITS:

Wash-down safe
Clean glossy surface
Easy to install
Available in multi-colors